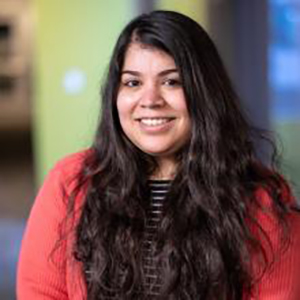 Parna Banerjee

Assistant Director of Recruitment and Advising Kogod School of Business
Degrees

PhD Education Policy & Administration
BA Communication Studies
MS Higher Education Administration

Bio

Dr. Parna Banerjee is the Assistant Director of Recruitment and Advising at the Kogod School of Business. Her career includes employment at Johns Hopkins University, 2U, and The University of Georgia, just to name a few. Her career in higher education began during her undergraduate experience, where she served as an RA, and quickly found a passion in working with students, ensuring their success academically and personally. She has consistently been recognized for her student-first approach by her peers, and her
extraordinary commitment to go above and beyond in her work. No task is too big or too small. Most recently at the Carey Business School, she worked with a slate of incoming and applied students to meet enrollment goals while taking a student-centered approach toward student success. Outside of work, you can find Parna making her way through her never-ending TBR stack, planning her next international trip, taking improv classes, and cooking.