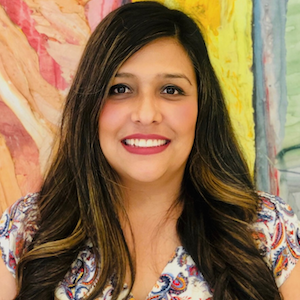 Claudia Blount

Assistant Director, Admssn and Mrktn -Online Programs School of International Service
Degrees

Claudia completed a Masters of Arts in International Training and Education at American University and has a Bachelor of Arts in History, with a concentration in African American history and a minor in Women's Studies, from California State University San Bernardino (CSUSB).

Bio

Claudia is the Assistant Director, Admissions and Marketing for Online Programs at SIS. She is the first point of contact for questions regarding admissions and marketing for online graduate programs.

Prior to joining the SIS Online Programs team, Claudia worked at American University's Washington College of Law's (AUWCL) Academy on Human Rights & Humanitarian Law. During her eight years at AUWCL, Claudia managed and coordinated human rights capacity building initiatives and programs geared toward the training of lawyers, activists, and law students. Claudia has 9+ years' experience developing and managing international and domestic higher education programs, including online and hybrid curriculums, as well as marketing initiatives for student outreach and recruitment.

Claudia serves as Co-Chair of the Latino and Hispanic Faculty and Staff Affinity Group (LHFSA) at American University, which focuses on organizing, developing, and elevating the Latino, Hispanic, and Latinx communities through advocacy, support, and education initiatives. The group oversees and coordinates a mentorship program for undergraduate and graduate students. As part of LHFSA Claudia received the 2022 Inclusive Excellence Award, which is given to a group who has made outstanding demonstrated contributions in the areas of inclusion, equity, and diversity, and have advanced the university's Inclusive Excellence goals.