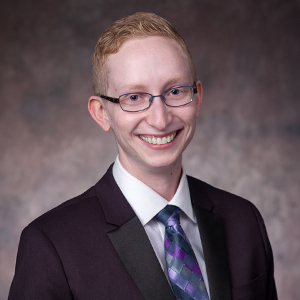 Charley Fogel

Assistant Director, Alumni Career Programs Office of Development and Alumni Relations
Degrees

BA/CAS '13

Languages Spoken

English, Spanish

Book Currently Reading

Traffic: Why We Drive the Way We Do (and What it Says About Us)

Bio

Charley joined the Career Center as part-time staff in August 2016, 3 years after graduating from the university with a BA in psychology. They are thrilled to be back on campus, and immersing them self in the wonderful community at AU. Now, as the Alumni Career Programs Coordinator, Charley is responsible for connecting and engaging with alumni of all ages, by putting on programs and events aimed at advancing alumni's careers. Charley also works to collect data on the graduation outcomes of each class.

Prior to their return to the AU campus, Charley worked as an analyst for Youth for Understanding, an international exchange organization. There they created and maintained databases and reports on YFU's students, host families, and volunteers. Charley also ran multiple annual conferences, meetings, and student programs.

Charley also serves as a co-chair of the Pride Alumni Alliance, hosting events for the LGBTQ+ alumni community. Outside of AU, Charley is passionate about music, board games, and baseball.