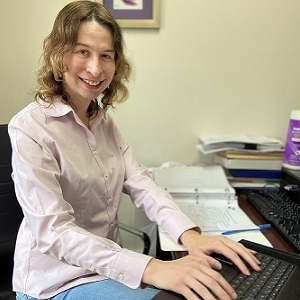 Caitlyn Conklin

Administrative Assistant Mathematics & Statistics
Degrees

BA in History from American University (2007)

Favorite Spot on Campus

The "new" SIS Building

Bio

Caitlyn Conklin is the Administrative Assistant for the Department of Mathematics and Statistics. She provides administrative support on behalf AU students, faculty, and the Department.

Caitlyn has had many life-enriching experiences that she believes have been instrumental in preparing her for her administrative career at American University. Among these experiences was graduating from the university. She graduated with a B.A. in History and a 3.48 Cumulative GPA. After graduating from college, Caitlyn became a tutor to inspire students through learning. A focus of her teaching and community service was on students with learning challenges. Over the years, she has provided administrative support to companies and nonprofit organizations.

Her interests include:


Understanding intersectional issues, such as low-income, poverty, and unemployment, experienced by the disability and LGBTQIA communities.

Increasing access to education, employment, and other opportunities for these communities in response to these critical issues.

Creating and maintaining through Human Resources Management an affirming and supportive experience for all employees and job candidates.