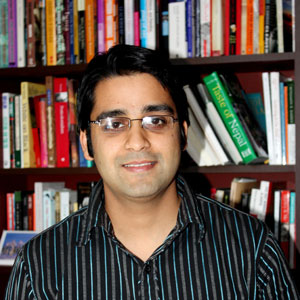 Nimesh Dhungana

Research Manager 81028
Degrees

MA International Development and Social Change, Clark University, USA<br>MBA Kathmandu University, Nepal
BCom (Honors), Delhi University, India

Bio

Nimesh Dhungana's research interests span areas of international development, health and development, community mobilization, and health governance. He provides research support to several ongoing projects supported by the Center on Health, Risk and Society. One of them is a Gates Foundation funded mixed-methods study (Dr. Kim Blankenship, Principal Investigator) that examines the processes and impacts of Community Mobilization Intervention among Female Sex Workers in southern-India. He has contributed to analysis and publications of several research papers that use survey and ethnographic data (interview and participant observation data) from this study. Dhungana has also been part of an HIV Impact Evaluation Project that involves generating innovative methodological approaches to compiling, synthesizing and analyzing HIV-related data from India. Dhungana also provides major research and administrative support for an NIH funded US-based research project (Dr. Kim Blankenship, Principal Investigator) on race disparities in HIV as they relate to involvement in the criminal justice system. As the center's Research Manager, Dhungana also provides strategic and operational support to CHRS. He brings over four years of research and management experience working for a Nepal-based development management firm, Organization Development Center (ODC). He holds an MA in International Development and Social Change from Clark University. A native of Nepal, Dhungana continues to engage in the issues facing his home country.