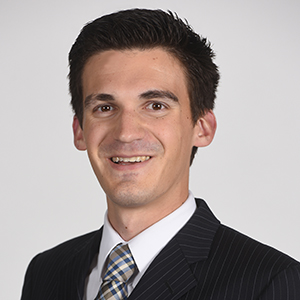 Eric Fleddermann

Staff Assistant Department of Justice, Law & Criminology
Degrees

B.A. International Studies, American University, 2013

Favorite Spot on Campus

JFK Memorial

Bio

Eric Fleddermann serves as the Staff Assistant and Assistant to the Chair of the Deparment of Justice, Law and Criminology in the School of Public Affairs. He is responsible for handling budgeting, scheduling, event planning, and logistics issues within the JLC Department.

An alumnus of American University, Eric graduated from the School of International Service in May 2013 with a B.A. in International Studies and a double major in Business Administration. During his four years as an AU undergraduate, Eric was heavily involved with the AU Mock Trial Team, serving as the team's president his senior year. He now serves as an assistant coach to the team, helping the team at weeknight practices and weekend tournaments.