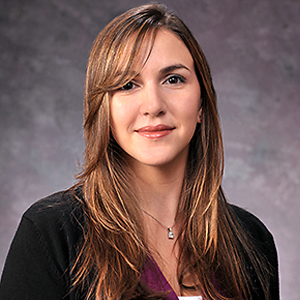 Esther Gavilan

Assistant Director, University Event Scheduling University Center
Degrees

MS Organization Development, American University

Languages Spoken

Fluent in Spanish

Bio

Esther Gavilan is the Assistant Director of University Event Scheduling.  In this role, she serves as the principal administrator of the University's enterprise space scheduling system (25Live), and facilitates the scheduling processes for the University's core scheduler network.  After business hours, Esther enjoys physical fitness and participates in the University's summer softball league for staff.
Scholarly, Creative & Professional Activities
Honors, Awards, and Fellowships
Frederick Douglas Scholarship