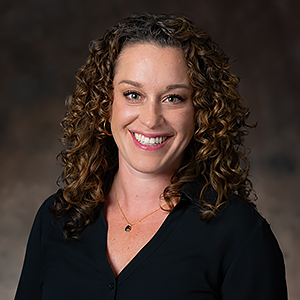 Hannah Jardine

Teaching & Learning Specialist CTRL
Additional Positions at AU

Teaching & Learning Specialist, Center for Teaching, Research & Learning
Adjunct Professorial Lecturer, School of Education

Degrees

PhD, Teaching and Learning Policy and Leadership - Science Education, University of Maryland

MA, Curriculum and Instruction, University of Maryland

BS, Biochemistry, University of Maryland

Bio

Hannah Jardine, PhD, is a teaching and learning specialist for the Center for Teaching, Research, and Learning at American University. At CTRL, Dr. Jardine supports faculty development through facilitating pedagogical training workshops, conducting one-on-one consultations, and developing resources and programming around inclusive and excellent teaching. Before joining the CTRL, she worked for The Catholic University of America's Center for Teaching Excellence and University of Maryland's Teaching and Learning Transformation Center, where she helped a wide range of faculty, graduate students, and undergraduate students grow in their teaching through consultations, workshops, learning communities, and ongoing programs. In addition to her work in post-secondary educational development, she also has experience teaching and supervising future K-12 teachers. Before, she taught high school chemistry for three years in Prince George's County Maryland.

Through her professional work, research, and teaching, Dr. Jardine aims to promote more student-driven, equitable educational experiences. She is particularly interested in research and programming around the notion of students as partners, or students and faculty/academic staff collaborating to improve teaching and learning.
Spring 2023
EDU-351 Science/Engineering Discp Core