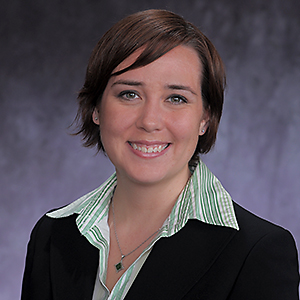 Karissa Huntington

Assistant Director, Scheduling & Events Services University Center
Languages Spoken

Spanish (proficient)

Favorite Spot on Campus

The walking paths near the Woods Brown Amphitheater

Book Currently Reading

Arabian Nights

Bio

Born in Green Bay Wisconsin, there can be no question of Karissa's NFL loyalties. She moved to Minnesota in 1997 to obtain a B.S. in Agricultural Business Management with an emphasis in nonprofit administration from the University of Minnesota. She has worked for a retreat center and law school with specific responsibility for scheduling and planning events. Karissa recently moved to Washington DC, husband and dog in tow, to attend American's ITEP program. In her free time she explores DC and nurtures an obsession with roller derby.