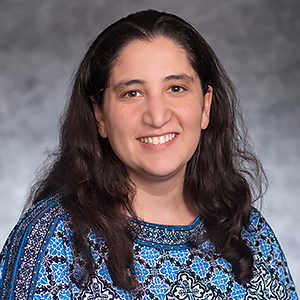 Isadora Stern

Director, AUx Program Office of Undergraduate Education and Academic Student Services
Degrees

Ed.D. Candidate, Leadership and Learning in Organizations, Vanderbilt University; M.A., Higher Education Administration, George Washington University; B.A., Sociology, American University

Bio

Izzi Rose Stern (she/her/hers) began her role as the Director of the AUx Program in September 2021. Izzi previously served as the AUx Program Coordinator from June 2016 to May 2018 and as the AUx Program Manager from June 2018 to August 2021. As the Director, Izzi leads the academic, programmatic, and day-to-day operations of the AUx Program. Her responsibilities include overseeing the planning, coordination, and implementation of all AUx related courses, activities, and programs. Izzi also supervises all full-time and part-time staff, and leads the recruitment, selection, and training efforts for AUx Peer Facilitators. Izzi is also responsible for recruiting, hiring, and on-boarding adjunct instructors. In addition, Izzi co-chairs the AUx1 Working Group and the AUx2 Working Group, who are charged with revising the curricula and supporting the AUx Instructor development.

Prior to joining the AUx team, Izzi served as a Case Manager in Housing & Residence Life at AU. As a Case Manager, her responsibilities included maintaining a caseload of residential students with conduct, socialization, transitional, academic, and behavioral needs. In this role, Izzi was also a member of the CARE Team and maintained open office hours each week in the Office of the Dean of Students. Before working at American University, Izzi worked in the Office of Student Rights & Responsibilities at the George Washington University for two years, serving as a Conference Officer.

Izzi received her MA in Higher Education Administration from the George Washington University and is a proud alumna of the College of Arts & Sciences at American University with a BA in Sociology. She is currently a doctoral candidate studying Leadership and Learning in Organizations at Vanderbilt University.
Fall 2023
CORE-196 Selected Topics: Non-Recurring: AU Experience I

CORE-196 Selected Topics: Non-Recurring: AU Experience I

CORE-196 Selected Topics: Non-Recurring: AU Experience I

CORE-196 Selected Topics: Non-Recurring: AU Experience I

CORE-196 Selected Topics: Non-Recurring: AU Experience I