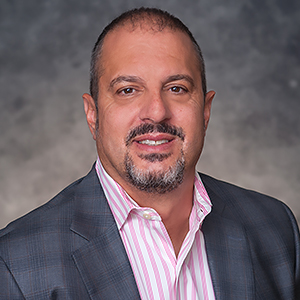 Kenneth Janjigian

Director, English Language and Training Academy (ELTA) Off Global & Immersive Studies
Degrees

M.Ed. - Lesley University
B.A. - Clark University (Political Science)

Bio

Ken supervised the creation and launch of the English Language and Training Academy (ELTA). He is currently the ELTA Director and the Academic Director of the International Accelerator Program (IAP). Ken designed and regularly teaches the course American Film and Culture Studies. He has worked in international education for over 25 years. Prior to joining AU in 2012, he taught at UMBC, Northeastern, and Harvard University's Institute for English Language. At Brandeis University he helped launch their ESL pathway program. A Boston native, he has also lived in San Francisco and Italy, where he taught English. Outside of the TESOL world, Ken writes fiction. He has had three books published: Gone West (a collection of novellas), Defending Infinity (novel), and most recently the novel A Cerebral Offer (Livingston Press, 2020), which received a bronze medal in Urban Fiction from the Independent Publisher Book Awards (2021).