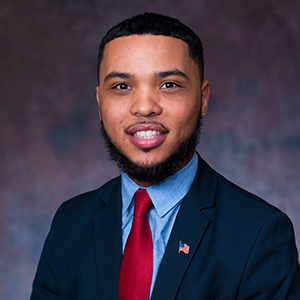 Jose Cadiz

Coordinator, Programs and Operations Center for Community Engagement and Services
Degrees

Bachelors of Science, Criminal Justice Juvenile and Family Intervention, University of New Haven

Masters in Public Administration, American University
(In progress)

Favorite Spot on Campus

Redrocks Cafe

Bio

Jose Cadiz joined the Center for Community Engagement & Service as the
Programs and Operations Coordinator in November 2016.

Coming to us from the Connecticut, Jose is a University of New Haven graduate. Jose is overseeing all one day service programs such as Martin Luther King Jr. Day of Service and Dr. Seuss Day and will work with any student organizations who want to organize short-term service activities. He is also co-leading Explore DC, our Welcome Week program that combines community service with learning about the District of Columbia.

Jose's higher education experience includes serving as the Coordinator for Orientation at Central Connecticut State University and has most recently served as the Program and Community Engagement Coordinator for the University of Massachusetts Lowell before joining us here at American University. In DC, Jose was part of a non-profit AmeriCorps program, City Year. City Year is an education focused non-profit organization whose corps members work in grades kindergarten through 10th grade classrooms providing general academic and behavioral support as well as running small group sessions focused on leadership and academic development.
Jose focused his participation on work at Simon Elementary in Southeast DC.