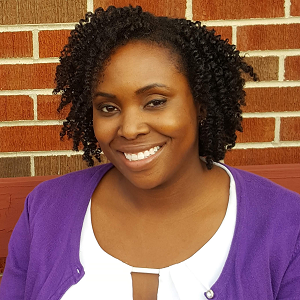 Joy Hunter

Postdoctoral Fellow Counseling Center
Degrees

Psy.D. in Clinical Psychology, Regent University

M.A., Community/Clinical Psychology, Norfolk State University

B.S., Old Dominion University

Bio

Joy Hunter is a post-doctorate fellow at the American University Counseling Center (AUCC) Dr. Hunter received her Psy.D. in Clinical Psychology at Regent University. She is also a Certified Substance Abuse Counselor (CSAC) in Virginia. Prior to joining AUCC, Joy gained clinical experience working with adolescents, young adults, and couples in private practices and a university counseling center. She works from an integrative cultural framework primarily drawing from systems theory, interpersonal theory, and acceptance and commitment therapy. Her areas of clinical interest include: family-of-origin concerns, generational conflict, women's issues, relationship issues, substance abuse issues, spiritual wounds, and experiences of students of color and first-generation students.