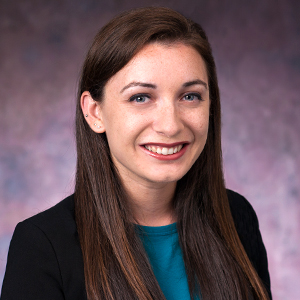 Anna Koozmin

Research Specialist II School of Public Affairs
Degrees

B.S. Community Health - University of Maryland, College Park

Bio

Anna Koozmin graduated from the University of Maryland, College Park in 2016 with a B.S. in Community Health. During her undergraduate career, Anna was an intern at the Center for Substance Abuse Research (CESAR). While at CESAR, she worked on the Maryland Community Services Locator (MDCSL) and had the opportunity to teach reentry populations, social workers, and probation officers how to find helpful resources during the reentry process. She also worked on the National Drug Early Warning System (NDEWS) on monitoring emerging drug trends. Throughout her time at the University of Maryland, Anna worked to plan alternative break trips and local volunteer opportunities focused on social justice issues, specifically within the criminal justice system. She served as a mentor in Justice for Juniors, a former mentoring program for incarcerated youth at the Youth Services Center in Washington, DC. Anna also studied abroad at the University of Botswana where she volunteered in HIV/AIDS clinics.