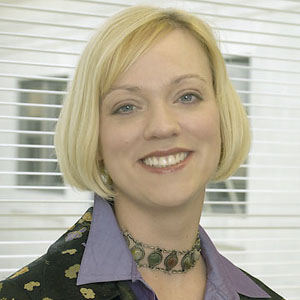 Kristi Plahn-Gjersvold

Assistant Dean of Administration and Strategic Initiatives School of Communication
Additional Positions at AU

Unit HR Representative

Degrees

BA, International Studies; BA, German, Bradley University, Peoria, IL Certificate in German studies, Goethe Institute, Prien, Germany. Additional studies at University of Vienna, Vienna, Austria & American University, College of Arts & Sciences, Washington, DC

Languages Spoken

German

Bio

Kristi Plahn-Gjersvold is SOC's Chief of Staff, working with the Dean as well as faculty and staff of the School of Communication in developing initiatives for the School's centers, institutes, projects and campaigns, as well as providing leadership for the Dean's office. In coordination with other University offices, she provides grants management and oversight to sponsored projects, special initiatives, and related contracts and agreements. She works with SOC's academic affairs team on student and faculty issues on behalf of the Dean's Office. As the HR representative for the School, Kristi manages all full-time staff recruitment and personnel actions and is a resource to staff on personnel and benefits matters.