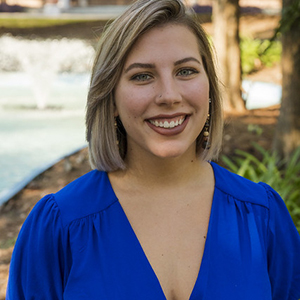 Kylie Stigler

Academic Advisor School of Communication
Degrees

Bachelor of Art in History

Master of Education in Higher Education Administration

Bio

Kylie was born and raised in Delaware. She moved to New Orleans for school where she subsequently began working in college admissions and earned her master's degree in Higher Education Administration. Kylie is passionate about helping students through their college journey and as they pursue their career aspirations. She is new to the DMV area and is excited about exploring museums, downtown DC, and trying all the different food the area has to offer! While not working, she enjoys cooking, spending time outdoors, and taking a pottery class.