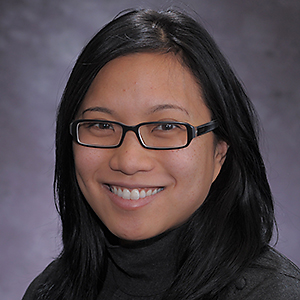 Josie Horenstein

Business Operations Coordinator Career Center
Degrees

BA, International Politics, American University

Favorite Spot on Campus

The Amphitheatre

Book Currently Reading

The Reader by Bernard Schlink

Bio

Josie serves as the Career Center's office manager, ensuring that facilities and office equipment are running smoothly and that staff have the supplies they need to get their jobs done. She processes cash and checks received from students and employers, and also helps hire and train Federal Work Study students who work in the Career Center. You may meet Josie at the front desk where she is often helping to greet visitors and answer phones.
Josie lived in Hong Kong for 17 years before moving to Washington, D.C. After graduating from American University in 2002, she worked part-time at the Career Center and joined the full-time ranks in 2004. Josie is the Center's resident "clutter eliminator," helping staff overcome the organizational challenges of office life in a cubby.

Scholarly, Creative & Professional Activities
Honors, Awards, and Fellowships
 2007 Staff Performance Award for Teamwork - NYC Site Visit Trip team member
Professional Certifications
Authorized Representative, Employment Eligibility Verification (Form I-9)
Professional Presentations
NEASEA South District Virtual Meeting on December 3, 2007 - "Using Technology to Train Student Employees/Supervisors."  Presented on "Orientation and New Employee Training using Blackboard.com"