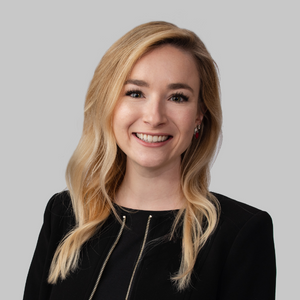 Rachel Wu-Pong

Associate Director, First Year Advising Office of Undergraduate Education and Academic Student Services
Degrees

Master of Science in College Student Affairs from Eastern Illinois University

Bachelor of Arts in Spanish from Central College

Favorite Spot on Campus

The Quad - specifically while on a walk with her dog

Bio

Hailing from Iowa, Rachel Wu-Pong (she/her/hers) is a Midwesterner at heart loving big-city life in DC. Prior to this role, Rachel worked in international student Admissions, Orientation, and large-scale event management at the University of Nebraska - Lincoln after earning her master's degree at Eastern Illinois University. Rachel's career in higher education has been rooted in the first-year student experience, and she is committed to student engagement, sense-of-belonging, and retention. Rachel strives to work in partnership with new students as they explore and expand upon their identities both in and outside of academics, celebrating the small wins, working through the challenges, and all of the in-between. Outside of work, Rachel loves to read, browse farmers' markets, embroider, and go on adventures with her husband and their dog Miso.
Spring 2023
CORE-200 AU Experience II

CORE-200 AU Experience II

CORE-200 AU Experience II
Fall 2023
CORE-196 Selected Topics: Non-Recurring: AU Experience I

CORE-196 Selected Topics: Non-Recurring: AU Experience I

CORE-196 Selected Topics: Non-Recurring: AU Experience I