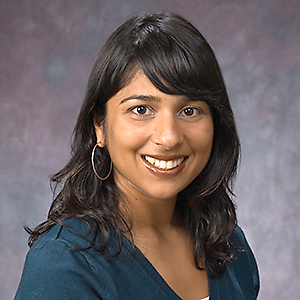 Meera Pal

Part Time Staff School of Communication
Bio

Meera Pal is a multimedia journalist based in Washington, D.C.

At the Investigative Reporting Workshop she is researching and writing about new business models in journalism and the future of the news media.
She recently completed her master's in Journalism and Public Affairs at American University. As a graduate student she wrote, edited and produced multimedia packages for the American Observer.

Prior to graduate school, she worked for the Bay Area Newspaper Group in the San Francisco Bay Area, with her work appearing in the Contra Costa Times, Oakland Tribune and San Jose Mercury News.

In 2005, she reported from the Mississippi Gulf Coast in the aftermath of Hurricane Katrina, highlighting to importance of investigative journalism.

Pal's work has been recognized by the Northern California Society of Professional Journalists with the James Madison Freedom of Information award and the East Bay Press Club.