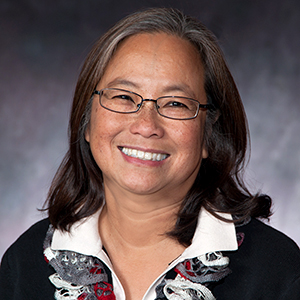 Maria Floro

Professor Emerita Economics
Degrees

PhD, Stanford University,
MA, Monash University, Australia
BA, University of the Philippines

Bio

Maria S. Floro is Professor Emerita of Economics at American University in Washington, DC. She served as co-director of the Graduate Program on Gender Analysis in Economics (PGAE) between 2008 and 2021. Her publications include books on Informal Credit Markets and the New Institutional Economics, Women's Work in the World Economy, and Gender, Development, and Globalization: Economics as if All People Mattered (co-authored) as well as monographs and journal articles on gender, vulnerability, informal employment, food security, care work, time use and well-being, financial crises, urban poverty, household savings, credit, asset ownership, and climate change. She collaborated in early 2000 with researchers, women's groups, and community organizations in Thailand, Philippines, Ecuador, and Bolivia in conducting fieldwork on vulnerability, gender, and informal employment in urban poor communities. She recently led the Care Work and the Economy (www.careworkeconomy.org) project in 2017-2021.
Partnerships & Affiliations
Gender Working Group of the Economics Department
Member

New Graduate Program on Gender Analysis of  Economics
Co-director

Feminist Economics
Associate editor

International Working Group on Gender
Member

IAFFE
Member, Board member and currently is the Vice President of Developmemt
Scholarly, Creative & Professional Activities
Professional Services
My scholarship is motivated by the economic and social issues about which I care passionately. I use my skills as economist to probe into the structural factors of poverty, vulnerability economic and gender disparities that persist in our world.  I have come to realize that one gains a deeper understanding of these problems and insights by examining underlying social norms and socio-economic conditions for they cast light on the important distributional aspects of economic processes. In recent years, I have focused on five areas of research related to these concerns: gender, development and well-being; unpaid work and time allocation; food security, poverty and vulnerability; climate change; and care work and the macroeconomy.
While at American University between 1988 and 2021, I undertook research that enabled me to work with researchers, international organizations, universities and women's groups around the world including  Ecuador, Philippines, Thailand, Bolivia, South Korea and Colombia. I greatly valued the importance of fieldwork as a feminist economist and development scholar for it provided me valuable insights that couldn't be obtained from merely looking at statistics. I have been fortunate in obtaining funding from various international organizations and private foundations for the Urban Poor Home-based Workers (UPHW) research project and more recently, the Care Work and the Economy (CWE-GAM) project. Throughout my career, I served as visiting scholar at various institutions around the world including the World Bank, International Food Policy Research Institute, International Rice Research Institute, Agricultural Development and Policy Council of the Central Bank of the Philippines, University of Sydney, University of Uppsala, and the Dag Hammarksjold Foundation in Sweden. I have incorporated into my teaching and research the invaluable insights gained from these experiences.