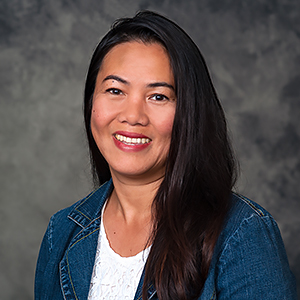 Maylin Wallace

Patient Service Representative Student Health Center
Languages Spoken

Tagalog

Favorite Spot on Campus

Mary Graydon, Eagle's Nest, Book Store

Book Currently Reading

"My Life" by Bill Clinton

Bio

Maylin is originally from the Philippines. Before moving to America Maylin worked at an international commercial shipping company and a manufacturing company. Maylin's administrative skills include customer service and budgeting. Maylin earned a B.S. in Computer Science.