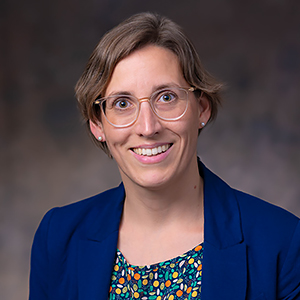 Nora Thompson

Hourly Wages International Service, School
Additional Positions at AU

Faculty Support Coordinator

Degrees

Nora Thompson completed her BSc. and MSc. in Geography, with minors in Sociology and Geology from Goethe University Frankfurt, Germany.

She also completed a postgraduate certificate in Intercultural Training with a focus on German, South Korean and U.S. culture from Schiller University Jena, Germany.

Bio

Nora serves as the Faculty Support Coordinator for SIS Online Programs. She is the primary contact for all faculty teaching for the Master of Arts in International Relations (MAIR) and Master of International Service (MIS) for Experienced Professionals programs at the School of International Service.

Nora has studied and worked in Germany, South Korea, Mexico, El Salvador, and the U.S. She also spent a semester abroad at Korea University, where she composed her master's thesis about public engagement in urban stream restoration projects in Seoul. Her previous work experience includes managing academic and professional exchange programs and spans educational institutions, fellowship and scholarship organizations, NGOs, and US embassies.