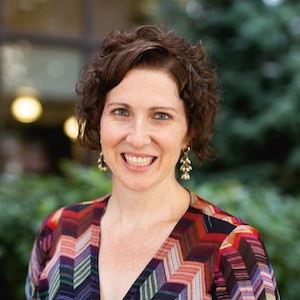 Sara Jones

Director, Career Education & Employer Relations School of International Service
Degrees

- Certified Professional Coach, Career Coaching specialty; Institute of Professional Excellence in Coaching
- MA, Teaching English to Speakers of Other Languages; University of Washington
- BA, English; Davidson College

Favorite Spot on Campus

Campus Arboretum

Bio

As Director of the Office of Career Development for SIS, I oversee career development support for SIS undergraduates, graduate students, and alumni, including events, advising, employer relations, and more.

I love this work because my own career path has been winding, and I've greatly benefited from strong support along the way. Shortly after college, I spent 2 years in the Peace Corps with South Africa, which I LOVED. But when I returned, I struggled to build a longer-term career that I found as fulfilling.

I got an MA and tried teaching English to immigrants, then later went to culinary school and tried cooking professionally, then finally food writing… but none of these was quite it.

Eventually, I got some great career coaching, and got energized by helping others through the same questions I'd struggled with for years. I trained as a professional coach to give me the skills to do that and moved into higher ed because I love supporting students.

Today, I'm thrilled to be at SIS, and passionate about leading our team to give ALL our students and alumni – regardless of background or social capital – the best opportunities to design and thrive in their careers and lives.

We're not meant to go this alone. Reach out to our office and we'd love to support you!