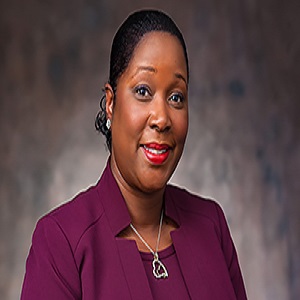 Stacie Burgess

Director of Public Affairs University Communications
Bio

Stacie B. Burgess is American University's (AU) director of public affairs where she is responsible for issues management, crisis communications and public engagement on key proactive and reactive matters, working in close conjunction with university officials. Prior to joining AU, Stacie held two executive leadership positions with Baltimore County Government. She first served as communications director with the Office of the County Executive followed by chief of communications and constituent services with the county's Department of Health and Human Services.


A communications leader with over 20 years of experience, Stacie's background includes strategic communications, media relations, public affairs, public policy, crisis communications, digital communications, marketing, publications management and internal and external communications. Throughout her career, she has garnered significant international, national, regional and local news coverage, including several exclusive national opportunities. Stacie launched two news talk radio programs and has produced numerous organizational videos.


She served in a senior leadership role with the national Lawyers' Committee for Civil Rights Under Law for nearly 10 years as director of communications and external affairs where she launched the organization's Communications Department and led two website redevelopment initiatives. Prior to the Lawyers' Committee, Stacie was media relations manager with Howard University and Howard University Hospital, where she performed overall media responsibilities for 12 schools and colleges, the hospital and other university entities. Stacie launched the university's electronic newsroom in 2006.


As director of communications with the Sisters of Mercy of the Americas Institute, she co-led the development, implementation and evaluation of a comprehensive communications plan for the Institute's national and 25 regional offices and was responsible for all internal and external communications functions. Stacie also worked with the American Red Cross, National Capital Chapter, as public affairs manager and organizational spokesperson, significantly increasing the organization's visibility.


A native of Washington, D.C., with an identical twin, she earned a bachelor's degree in broadcast journalism and a master's degree in organizational communications, both from Howard University.