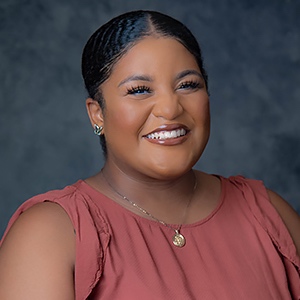 Shamira James

Marketing and Communications Coordinator Housing & Residence Life
Degrees

Roanoke College - B.A. Communications

Bio

Shamira James has a background in social media managing, content creation, and marketing in several fields.

Shamira is from Baltimore, MD where she formerly managed the social media accounts and marketing plans for a small custom upholstery business.

In addition to this role, she also creates content for her personal Youtube channel and Tiktok account.

Before working in higher education, Shamira worked in the food service and customer service industries.

She brings skills in creativity, interpersonal communication, networking, and the ability to stay up to date on trending topics.

If she could give one piece of advice, "talk nice to yourself before you talk nice to anyone else.".