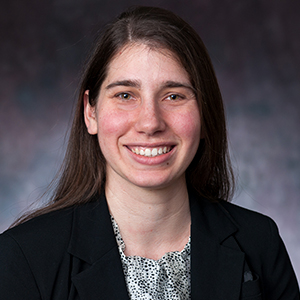 Elizabeth Slupski

Assistant Director, UG & Post Baccalaureate Programs School of Prof and Extd Studies
Degrees

MA: International Training and Education (American University)
BS: Business Administration (University of Wisconsin - La Crosse)

Bio

Elizabeth Slupski serves as the Assistant Director of Bridge Programs in the School of Professional & Extended Studies. Elizabeth coordinates AU's Mentorship Program and Undergraduate Bridge Programs. She works with the recruitment team, and serves as the Academic Advisor for these student populations, working closely with students to make sure the programs meet student's individualized needs through both their courses and field practicum experiences.

Elizabeth holds an MA in International Training and Education from American University's School of Education. Elizabeth received her BS in Business Administration from the University of Wisconsin - La Crosse, in 2008.

Prior to coming to SPExS, Elizabeth taught English in Japan through the JET Program. She is an officer for the JET Alumni Association - DC, continuing to promote understanding and cultural exchanges between Japan and the US.