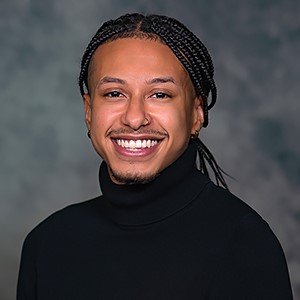 Stephon Bradberry

Asst Director for Student Success, Transition, and Retention Center for Diversity and Inclusion
Additional Positions at AU

Assistant Director: Student Success, Transition & Retention
Adjunct Instructor, School of Education

Degrees

B.S., Integrative Studies, University of North Texas

M.A., Political Communication, American University

Book Currently Reading

Paradise, Toni Morrison The Devil Finds Work, James Baldwin

Bio

Stephon J. Bradberry is a writer, scholar, organizer, and non-profit founder. A product of Niagara Falls, New York and Fort Worth, Texas, their work focuses on creating sustainable communities for transformation. Stephon's scholarship concentrates on the intersections of race, sexual orientation, gender identity, and class. Prior to joining the Center for Diversity and Inclusion as an Assistant Director, Stephon managed the 2021 Summer Transition Enrichment Program (STEP) and served as a Graduate assistant for Student Support. Stephon is a former policy staffer in the U.S. House of Representatives where he worked on a broad Veterans' health portfolio. They hold a Bachelor of Science degree from The University of North Texas and a Master of Arts in Political Communication from American University. In their free time, Stephon collects vintage books written by Black authors, is an amateur art collector and yoga instructor in training.
Fall 2021
CORE-200 AU Experience II

CORE-200 AU Experience II