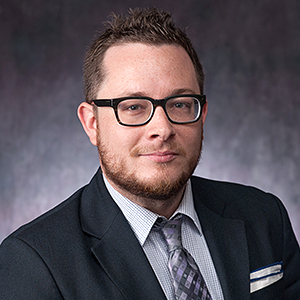 Additional Positions at AU

Adjunct Professorial Lecturer, Department of Government
Adjunct Professorial Lecturer, School of International Service
Affiliated Researcher, Center for Media and Social Impact

Degrees

PhD, Political Science and Public Administration, American University

MA, Political Science, American University

BA, Political Science and Journalism, Indiana University of Pennsylvania

Bio

Dr. William L. Harder is a research methodologist specializing in qualitative, survey, and mixed-methods research at the Center for Teaching, Research, and Learning. In this role he provides methodological consultations to AU faculty, staff, and students. In addition to general research methodology, he specializes in computer-assisted qualitative research, survey design, social media analysis, and network analysis. He also works with faculty from across the university to better integrate research and data into their classes. His own research focuses on U.S. state politics and policy -- specifically the study of governors. Broadly his research falls into two main areas. The first examines gubernatorial administrative policymaking strategies and the impact of a state's political party system on their adoption. The second focuses on analyzing governors' use of Twitter to construct both inter- and intra-state communications networks and the influence of national politics on the structure and content of these networks. He teaches courses in both the Department of Government and the School of International Service on public policy, the presidency, American politics, and social media and network analysis. He received the American Political Science Association's Presidency Research Group Fellowship as well as several other awards for his research and teaching. His writing and scholarship has been featured on NPR's All Things Considered and the Philadelphia Inquirer among other outlets . Prior to coming to AU, he worked for the American Political Science Association, the World Wildlife Fund, and Resources for the Future.