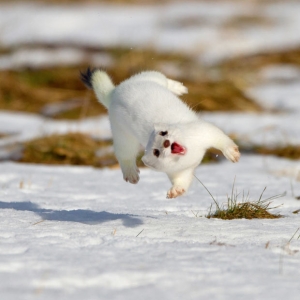 William Whitacre

Web Developer Enterprise Systems
Book Currently Reading

To Serve Man

Bio

Serving OIT since 2010.
Area of Expertise
National security policy, defense, diplomacy, and foreign assistance budgets; foreign policy; Afghanistan War; Iraq War; terrorism; transatlantic relationships; sequestration; ISIS; ISIL; 2001 AUMF; 2002 AUMF; European defense and security issues
Additional Information
Gordon Adams is also a distinguished fellow at the Henry L. Stimson Center in Washington, D.C. Adams is a regular columnist in Foreign Policy online. He is co-author of The Militarization of US Foreign Policy? Mission Creep (2014). He was a fellow at the Woodrow Wilson International Center for Scholars in 2006–07. For the previous seven years, he was a professor at the Elliott School of International Affairs, George Washington University, and director of the school's Security Policy Studies Program. He was previously deputy director of the International Institute for Strategic Studies in London and served for five years as the Office of Management and Budget's associate director for national security and international affairs, the senior White House budget official for national security. He has been an international affairs fellow at the Council on Foreign Relations and received the Department of Defense Medal for distinguished public service. He has testified numerous times before Congress on defense spending and national security issues; writes frequent columns for major media outlets; and is a regular blog contributor at Battleland (Time), Capital Gains and Games, The Will and the Wallet (Stimson Center), and National Security Experts (National Journal). Adams is widely quoted by national media on national security policy and budgets. He has published books, monographs, and articles on defense and national security policy, the defense policy process (The Iron Triangle: The Politics of Defense Contracting), and on national security budgets. His most recent book is Buying National Security: How America Plans and Pays for Its Global Role and Safety at Home (Routledge, 2009).