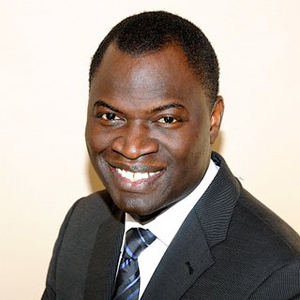 Alioune Samb

Public Administration: Key Executive Leadership
Bio

Pape Samb is President of Exeleadmen, a consulting firm that focuses on providing leaders and entrepreneurs with the knowledge, tools and network to create economic value. With over 17 years of experience in program development, entrepreneurship, fundraising, and global leadership, Pape assists clients create societal value that enables a strong entrepreneurship ecosystem for youth, women and underprivileged communities.

Mr. Samb also serves as the Chief Business Strategist for Outward Exports, where he provides investment opportunities in the areas of agriculture, transportation, energy, infrastructure/engineering to emerging markets.

With a passion for educating people about entrepreneurship and leadership, Pape collaborates with the Clinton Global Initiative (CGI) to help solve the world's pressing challenges and creative positive change around the world. As a certified trainer and facilitator, Mr. Samb worked with UNICEF to create a leadership development curriculum for children ages 7-12 to teach basic and ethical leadership skills. He also teaches venture creation to young African American entrepreneurs through the four strategic noes of social venture ecosystem: emerging social ventures and entrepreneurs, social impact investors, capacity development and support organizations, and system developers and funders.

A graduate of Potomac College, Washington and American University, Mr. Samb received several awards including Leadership in Excellence, Next Generation of Leaders, Great Heart, Self-Less Founder, and Community Counterpart to name a few. He is fluent in English, French and Wolof, and conversational in Spanish and several West African languages.