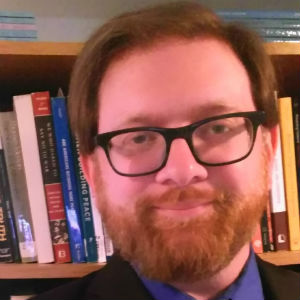 Brandon Sims

International Relations (PhD)
Degrees

M.A. in Conflict Resolution, Antioch University.
B.A. in Political Science, Marietta College.

Bio

Brandon is interested in international relations and the sub-field of peace studies.

Brandon's research has been supported by a Critical Language Scholarship from the United States Department of State Bureau of Educational and Cultural Affairs, a Peace and Violence Research Lab Fellowship through the School of Public Affairs, as well as additional funding and methods training support from the School of International Service. Prior to joining SIS he worked for five years in Central Java, Indonesia with Mennonite Central Committee, an international peace and development agency.

Recent Conference Presentations:
"Legitimacy Principles and Disobedience" presented at Mobilization
conference on Social Movements and Protest: Race, Ethnicity, and Radicalism, San Diego, on May 4-5, 2018.

"Legitimacy Principles and Disobedience: IDF Selective Refusal" presented at Judith Reppy Institute's Interdisciplinary Graduate Workshop on Peace and Conflict, Cornell University, March 24, 2018.
"Suicide Protest in India Database: Counting Self-Violence" presented in Baltimore, Maryland at the International Studies Association 58th Annual Convention, February 22-25, 2017.