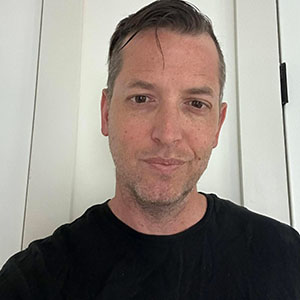 Andrew Bertaina

Teaching: Secondary (GR Cert)
Degrees

MFA in Creative Writing

Bio

Andrew Bertaina is a full-time Lecturer at Howard University and an adjunct faculty member at American University. He graduated with his MFA in creative writing from American University. Andrew Bertaina's short story collection One Person Away From You (2021) won the Moon City Press Fiction Award (2020). His work has appeared in The Threepenny Review, Witness Magazine, The Normal School, Orion, and The Best American Poetry.
Spring 2022
WRT-101 College Writing Seminar
Fall 2022
WRT-106 College Writing, Intensive