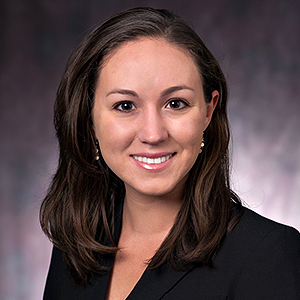 Belen Lowrey

Justice, Law and Society (PhD)
Degrees

M.A. Forensic Linguistics, Hofstra University <br>
B.A. Linguistics, Florida Atlantic University <br>
B.A. Spanish, Florida Atlantic University

Bio

Belén Lowrey is a PhD student in Justice, Law and Criminology with a minor in Public Policy. Her research lies at the intersection of language and the law, including police-citizen interactions, procedural justice, wrongful convictions, and false confessions. Her current projects include developing randomized trials of procedural justice in policing, and an analysis of miscarriages of justice involving sexual assault. She recently co-authored an article on narrative differences between true and false confessions and is currently conducting a discourse analysis of an interrogation which resulted in a false confession, focusing on narratives of female criminality in the interrogation.

Belén was a research assistant for the President's Task Force in 21st Century Policing and the Office of Community Oriented Policing Services Law Enforcement Review Project. She served as a teaching assistant for a graduate Death Penalty class and has given guest lectures in both criminal justice and linguistic classes. In the summer of 2015, she developed and taught a course at American University entitled The Language of Crime, for which she received an AU Online Course Development Grant and an AU Open Educational Resources Grant. She is also a co-organizer for the Miscarriages of Justice panels at the American Society of Criminology Conference.

Prior to entering the doctoral program, Belén earned her M.A. in Forensic Linguistics at Hofstra University. Her experience in language and the law includes an internship with the Institute for Forensic Linguistics, Threat Assessment, and Strategic Analysis at Hofstra University, in which she analyzed, transcribed, and recorded language evidence for the Midwest Innocence Project.