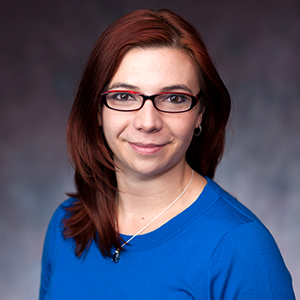 Amanda Choutka

Creative Writing
Degrees

B.A. in English, M.F.A. in Creative Writing

Student Organizations

Alternative Spring Break - Chicago

Favorite Spot on Campus

3rd floor of the AU Library, Center for Community Engagement and Service (MGC 273)

Bio

Amanda Choutka has a M.F.A. in Creative Writing from American University and a B.A. in English and Creative Writing from Dickinson College. She is working on a collection of nonfiction essays about family and autism.
Amanda Choutka's teaching and research interests include the rhetoric of community engagement and activism, research literacy, first generation college students, service-learning, community-based learning and research, and social media activism. She is also an active member of the Community-Based Learning Faculty Advisory Committee and Community-Based Research Scholars Advisory Committee.