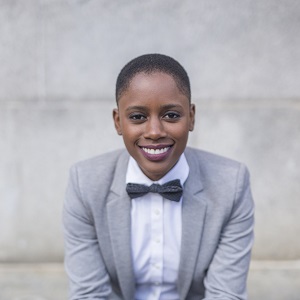 Charneka Lane

Professorial Lecturer Department of Anthropology
Degrees

American University, Ph.D Anthropology with a Concentration in Race, Gender and Social Justice
American University, M.A. Public Anthropology
George Washington University, B.A. Women's Studies

Bio

Dr. Nikki Lane has a rich interdisciplinary research program that borrows from feminist and queer traditions within Linguistic Anthropology, Cultural Studies, and Critical Geographies. In addition to addressing broad issues of sexuality within American popular culture, her work addresses the lived experiences and cultural expressions of lesbian, gay, bisexual, and queer individuals within the African Diaspora. Through grappling both with cultural expressions and lived experiences of individuals at various intersections of social experience, her work pushes toward explicating the interrelationships between race, gender, sexuality, and class.
Scholarly, Creative & Professional Activities
Research Interests
Black Queer Studies, Black Feminist Theory, American popular culture, urban spatial politics, critical discourse analysis, and sexual cultures throughout the African Diaspora.
Selected Publications
"All the Lesbians are White, All the Villages are Gay, but Some of Us are Brave: Intersectionality, Belonging, and Black Queer Women's Scene Space in Washington, D.C." In Lesbian Geographies: Gender, Place, and Power, edited by . , 219-242. In Ashgate. 
  "Black Women Queering the Mic: Missy Elliot Disturbing the Boundaries of Racialized Sexuality and Gender." Journal of Homosexuality 58(6-7): 775-792.