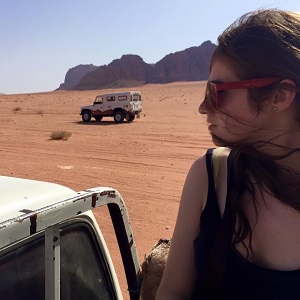 Favorite Spot on Campus

Any place with free coffee!

Bio

Jaclyn's dissertation research explores the "new" far-right movement. Specifically, she examines variables across the online far-right ecosystem, including ideology, psychological motivation, and organizational culture to understand how the "new" far-right differs from previous iterations. Additionally, she is interested in the connections between extremist rhetoric, the spread of disinformation, and offline violence. Jaclyn is a doctoral fellow with the Centre for Analysis of the Radical Right (CARR) and holds an MSc in Investigative & Forensic Psychology from the University of Liverpool as well as a BA in Psychology from New York University.