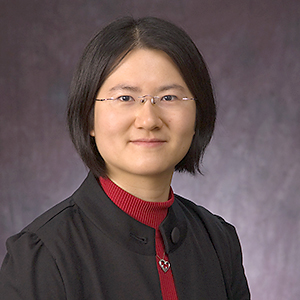 Jiaqi Liang

Public Administration
Degrees

MPA, University of Missouri-Columbia<br>
LLM, University of Missouri-Columbia

Languages Spoken

Mandarin Chinese, Cantonese

Internships Currently/Previously Held

The International Court of Arbitration of the International Chamber of Commerce (Paris, France); Hudson Institute

Favorite Place in Washington DC

Tidal Basin

Bio

Jiaqi Liang graduated with a PhD in Public Administration with a second major in Comparative Politics in 2014. Her research interests include administrative politics, policy implementation, program evaluation, environmental policy and politics, performance management, diversity and representation, comparative public administration and policy. She also serves as a research assistant for the Center for Environmental Policy in SPA. Her work (co-authored with Daniel Fiorino) on the effects of policy stability on renewable energy technological innovation in the U.S. has been published in the Policy Studies Journal.

Liang receives AU Dissertation Fellowship, Doctoral Student Research Award, Gill Family Foundation Scholarship, and Teaching Enhancement Grant. Also, she is the recipient of 2012 ICPSR Summer Program Scholarship for Public Administration, Public Policy, and Public Affairs.
She teaches Administrative Politics in Department of Public Administration & Policy in Fall 2011 and Spring 2012.
Partnerships & Affiliations
American Political Science Association
Member

Association for Public Policy Analysis and Management
Member

Midwest Political Science Association
Member

Pi Alpha Alpha
Member

Pi Sigma Alpha
Member