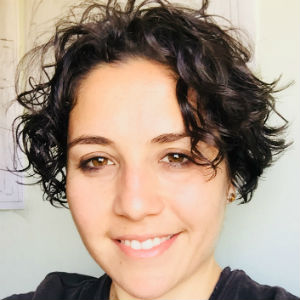 Luciana Storelli - Castr

International Relations (PhD)
Bio

Luciana's research agenda focuses on how states emerging from civil conflict in sub-Saharan Africa and Latin America reckon with a legacy of mass human rights violations. The transitional justice questions that motivate Luciana's research concern prospects for reconciliation in societies where trust has been fractured, whether to pursue retributive or restorative justice mechanisms, and best practices for implementing institutional reforms.  She holds an MA in African Peace and Conflict Studies from the University of Bradford, an MA in Ethics, Peace, and Global Affairs from American University, and a BA in  Political Science and Philosophy from Colorado State University.


Publications:


"How the War on Terror Frames Victim Ontology: A Comparative Analysis of the Case of Omar Khadr and Child Soldiers in Sierra Leone." Journal of International Service 22, no. 2 (2013): 1 – 17.


"Political Islamists: Trojan Horse at the Gate? Democratization in the Aftermath of the Arab Spring." Democracy and Society 9, no. 2 (2012): 11 – 13.


"Justice Over Peace? Transitional Justice in Northern Uganda." Journal of International Service 20, no. 2 (2011): 49 – 67.