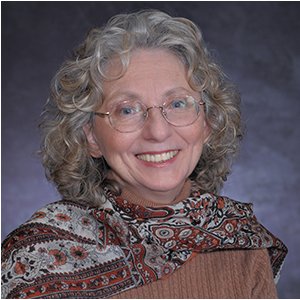 Linda Lubrano

Nondegree Graduate-SIS
Degrees

PhD, Indiana University, MA and Russian Area Certificate, Indiana University, BA cum laude, Hunter College of CUNY

Languages Spoken

Italian and Russian

Favorite Spot on Campus

SIS Atrium

Book Currently Reading

<i>Life at the Speed of Light<i> by J. Craig Venter

Bio

Linda Lucia Lubrano retired from the SIS faculty after 45 years of teaching from 1968 to 2013. Honored for her distinguished teaching career, she offered a wide range of courses that bridged the humanities with the natural and social sciences. Her classes often drew upon film, literature, and philosophy, for example, and combined political theory with the comparative study of science and technology. The breadth of her research scholarship included the politics and sociology of science, the anthropology of medical practice, and the political theorization of social enterprise. An integrating theme in her work was her emphasis on ideas and practices that both inhibit and liberate individuals in their search for identity and self-governance. She brought this theme into her teaching on civil society, markets and the Russian state, her honors course on engineering the human condition, and her graduate course on theories of comparative and international studies.
Scholarly, Creative & Professional Activities
Research Interests
Professor Lubrano has conducted extensive research in European and international affairs with specialization on Russia and Italy. She brought the field of naukovedenie into US academic discourse, thereby bridging Soviet and American scholarship in the social studies of science. Her work on informal networks in the Russian scientific community documented the social roots of political change before Gorbachev came to power.  She is currently writing a book on the intellectual and social history of scientists during the Soviet period.  Continuing her focus on government outside the state, she has also conducted research on marginalized populations in Italy and the ethical politics of local communities throughout Europe.  Strongly influenced by the writings of Michel Foucault and Nikolas Rose, her most recent research focuses on the mind-body-machine interface in political ideologies of medical practice.
Selected Publications
"Governmentality through Science Communities," The International Journal of Science in Society 2, no. 4 (2011): 33-48.   
"Clinics, Prisons, and Practices of Freedom: Innovations in European Social Welfare," The Discourse of Sociological Practice 8, no.2 (Fall 2009): 59-73.   
"Scholars Steer Their Ships Through the Turbulent Seas of History,"in Academia in Upheaval, eds. Michael David-Fox and Gyorgy Peacuteteri, Greenwood Publishing, 2000.&   
"Politicheskie granitsy meditsinskoi praktiki," in Problemy deiatel'nosti uchenogo i nauchnykh kollektivov, XII, ed. S.A. Kugel', Sankt-Peterburg GTU, 1998.
"The Hidden Structure of Soviet Science,"Science, Technology, and Human Values 1, no. 2 (Spring 1993): 147-175   
"New Initiatives and Old Bureaucrats: The Future Challenges the Past in Academic Science," Technology in Society 13, no. 1/2 (1991): 91-108.   
"The Attentive Public for Soviet Science and Technology," in Politics, Work, and Daily Life in the USSR, ed. James Millar, Cambridge University Press, 1987.   
"The Political Web of Scientific Cooperation Between the USA and USSR," in Sectors of Mutual Benefit in US-Soviet Relations, ed. Nish Jamgotch, Jr., Duke University Press, 1985.   
"Survey Research as a Source of Information for Soviet Science Policy,

"

Soviet Union/Union Sovietique 9, part 1 (1982): 55-81.   
The Social Context of Soviet Science, co-edited with Susan Gross Solomon, Westview Press, 1980.   
Soviet Sociology of Science, American Association for the Advancement of Slavic Studies, 1976.
Professional Presentations
Harvard University
Massachusetts Institute of Technology
University of Pennsylvania
Stanford University
University of California, Berkeley
Chicago Academy of Sciences
International School for Sociology of Science and Technique (St. Petersburg, Russia)
Institute of the History of Science and Technology, USSR Academy of Sciences (Moscow, Russia)
Libera Università Internazionale degli Studi Sociali Guido Carli (Rome, Italy)
Università degli Studi di Trento (Trento, Italy)
Executive Experience
Director, Graduate Research Center on Europe, American University—Università degli Studi di Trento, 1999-2004.
Director, Division of Comparative and Regional Studies, School of International Studies, American University, 1994-1999. 
Director, Italian Seminar Series, Center for Mediterranean and Gulf Studies, 1982-1984.
Honors, Awards, and Fellowships
Four Awards for Distinguished Teaching: AU University Award for Outstanding Teaching in a Full-time Faculty Position; William C. Cromwell Award from the School of International Service; American University Talon Award; Indiana University Award for Outstanding Teaching Associate 
Two Awards for Outstanding Research, Scholarship and Professional Contributions, College of Public Affairs and School of International Service, American University
Five Awards for Outstanding Contributions to Academic Development, Faculty Administration, and Service, School of International Service, American University
Faculty Member of the Year, School of International Service Alumni Association
 
Senior Fellow, Woodrow Wilson International Center for Scholars, Smithsonian Institution
National Fellow, Hoover Institution, Stanford University
Research Scholar, National Academy of Sciences—USSR Academy of Sciences
 
Four Foreign Area Fellowships, Ford Foundation
Phi Beta Kappa, Phi Kappa Phi, Charter member of Sigma Iota Rho   
Grants and Sponsored Research
American Council of Learned Societies Research Grants (2)
National Science Foundation Research Grants (2)
National Council for Soviet and East European Research Grant 
NATO Science Research Grant
American University Faculty Summer Research Grants (5)  
School of International Service Faculty Research Grant
Professional Certifications
Certificate, "Philosophy of Homeopathic Medicine," National Center for Instruction in Homeopathy and Homeotherapeutics, Johns Hopkins University, Maryland, 1998.
Certificate, "Understanding Chronic Prescribing," National Center for Instruction in Homeopathy and Homeotherapeutics, Marymount College, Virginia, 1997.
Certificate, "Foundations in Homeopathy," National Center for Instruction in Homeopathy and Homeotherapeutics, Marymount College, Virginia, 1997.
Work In Progress
Politics, Science, and Social Change in Russia
Journal articles and conference papers on European social enterprise
Research on political ideologies of medical practice