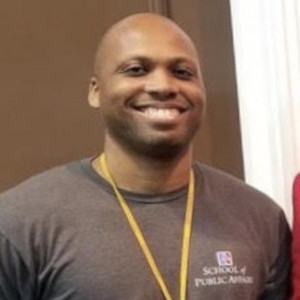 Marcus Johnson

Political Science (PhD)
Degrees

BA, Politics, Oberlin College
MS, Political Science, Florida State University

Bio

Marcus is a 4th year PhD student at American University. His research focuses on racial competition, political behavior, and social identity in American politics.

Some of Marcus' current research projects include investigating how the racial income gap influences racial prejudice, and how social pressure faced by Black Americans at church leads to conformity with group political norms (with Mark Tenebaum).

Marcus has collaborated with Dr. Andrew Ballard, Ryan DeTamble, and Michael Heseltine on two publications: "Incivility in Congressional Tweets. American Politics Research. 2022." and "Dynamics of Polarizing Rhetoric in Congressional Tweets. Legislative Studies Quarterly. 2022."