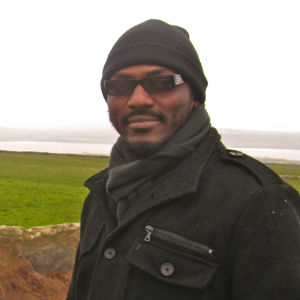 Patrick Litanga

International Relations
Bio

Primarily focusing on Africa, Litanga's research interests include diaspora politics, post-conflict reconstruction, and the political economy of land in post conflict settings. His dissertation examines how or whether the discourse of post-electoral protests among the Congolese diaspora—specifically in relation with the 2011 presidential elections in the Congo—contributes to democratic participation, or whether it reinforces the political status quo by aligning with the political ambitions of Congolese diaspora leaders. Litanga has also conducted research on the reintegration of ex-child soldiers and has participated in land conflict negotiations and workshops on land conflicts in Northern Uganda. His research has appeared in AllAfrica, Pambazuka, and the Internationalist.


Originally from the Democratic Republic of Congo, Litanga migrated to South Africa in 2000 and three years later was resettled in the United States by the UN High Commissioner for Refugees.  He holds MA degrees in Political Science and also International Affairs from Ohio University and a BA in Psychology from the University of Kentucky.  Litanga is currently a Case Manager for Kentucky Refugee Ministries (KRM), in Louisville, where he oversees planning for identifying strengths, determining priorities, and establishing benchmarks and goals for a successful integration of refugees in the Louisville area.