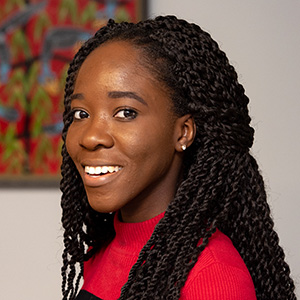 Sally Akombea Amankwah

MA.SORP
Degrees

BA American University, Sociology and French

Bio

Sally Amankwah is a Masters student in Social Research and works as a project assistant for the Center on Health, Risk and Society. Her senior thesis focused on the bride price in Ghana and how it influences marital relations in terms of whether it leads to value or violence. Her research interests are in family relations, HIV, gender inequality, education and intersectionality.