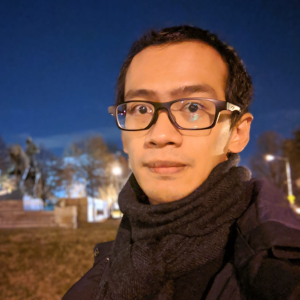 Zaki Agraraharja

Game Design (MA)
Favorite Spot on Campus

Game Lab

Bio

Zaki Agraraharja (Zak), is currently a M.A. in Game Design student at Game Lab, American University. He has worked as a game audio designer since 2011 and became a game producer in 2013 at Agate (agate.id), one of the largest game developers in Indonesia. His major interest is the intersection of games and various subjects such as language, therapy, and education. He believes that games are important tools in making the world a happier place.





He plays a wide range of games from table-top to console games. To name a few, some of his favorite including Magic: The Gathering, Monster Hunter series, Super Smash Bros, Civilization VI, Dominion, and The Legend of Zelda: Breath of the Wild.