Alumni
WSP Develops Career Interests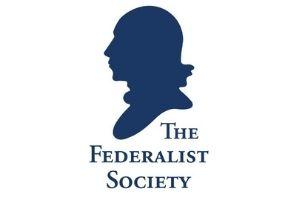 Hannah Vecseri was home schooled from kindergarten through her high school graduation. During her sophomore year at Baylor University, she discovered that the Washington Semester Program offered a Justice and Law concentration, which peaked her interest.
"The program gave me the opportunity to connect with people who do what I want to do," said Vecseri. "I really loved the program because I am interested in going to law school. The program helped shape the rest of my studies at Baylor."
Vecseri appreciated the WSP learning environment, which reflected the home school design with which she was familiar. She was also happy to be back in a big city.
During her time in DC, Vecseri interned as an assistant researcher with the Federalist Society where she had the opportunity to further explore constitutional law, which is exactly what she wants to do in her career. Vecseri read an entire 600-page book on constitutional law theory. She also helped in the organization of Justice Antonin Scalia's funeral, which was hosted by the Federalist Society. In addition, Vecseri had the opportunity to attend a Supreme Court hearing.
During the Washington Semester Program, Vecseri gained a more in-depth understanding of how government and the law work. She learned from both professors and working professionals in the classroom.
"We got to see a day in the life," said Vecseri. "We also had the opportunity to network and ask questions."
Since leaving the program, Vecseri has stayed in touch with all of her professors. She said that they have been an asset in her professional growth and development. Her experience in the Washington Semester Program confirmed her interest in pursuing a law career.
"Be intentional about your growth, and be engaged everywhere you can" is the advice Hannah Vecseri gaveto students interested in the program. "Take charge of your experience."