Cybersecurity Firm HackerUSA Partners with American University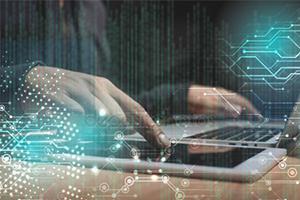 American University and cybersecurity and education management firm HackerUSA are partnering to provide cybersecurity themed Continuing Education programs.
The partnership, administered by American University's School of Professional & Extended Studies, will offer training programs in sync with today's in-demand cybersecurity and IT job markets and will emphasize areas of risk management and assessment, ethical hacking, contemporary data systems, cyber security management, and additional IT topics.
Programs will include Ethical Hacking Program, Cybersecurity Professional Program, and Digital Marketing Professional Program. These programs will provide students with the training and expertise needed to pass key cybersecurity and IT related certification exams, such as CCNA, CCENT, and CompTIA Security+, to name a few.
HackerUSA is a subsidiary of Israeli based HackerU, the leading tech and cybersecurity education provider in global markets, including the United States, France, India, Austria, Russia, and Israel.
Located in Washington, DC, American University's School of Professional & Extended Studies provides academic, experiential, continuing education, and career enhancement programs which are in line with the school's commitment to lifelong learning, diversity, and partnerships with noted corporations and other esteemed professional and governmental entities.
At a time when the U.S. job market is experiencing a dearth of cybersecurity professionals, American University and HackerUSA are committed to equipping students and professionals in diverse career stages with specialized knowledge and hands-on experience essential for career advancement.
For more information about our programs, visit www.american.edu/spexs.