Athletics
Introduction to the Online Master's in Sports Analytics and Management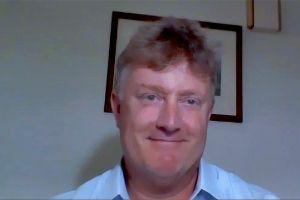 As a former sports executive turned sports-education career specialist, I am proud to announce the launch of the new program, the Online Master of Science (MS) in Sports Analytics & Management at American University, with the first course starting this January.
American University's Master's in Sports Analytics & Management program focuses on an emerging third wave of the sports industry and will help prepare mid-career professionals, career changers and entrepreneurs with the skill sets now needed in today's sports space. While it currently stands alone among sports-analytic-specific degrees, I hope this masters will be transformative and help set a new industry standard for providing cutting-edge expertise.
Ryan Kuehl, AU '07 (pictured at right), Vice President, Sports Marketing and Sponsorship, Under Amour and member of our Advisory Council sums it up best:
"The importance of data analytics and technology implementation is shifting the focus of the sports landscape towards a series of individual enterprises, beyond the traditional stakeholders - teams, leagues, players, agents, sponsors, media and broadcasters."
Now, thanks to these continuous innovations, brands aspire to a more personal relationship with diverse audiences and seek to build deeper engagements with fans and consumers.
Overall, the field is inherently entrepreneurial, and new opportunities are emerging for students and practitioners around the world. No doubt, the strategic skill sets and data-drive decision-making experience will be in high demand."
A specialized sports program is poised to fill the recognized gap within the industry and be positioned to capitalize on new ventures for current students and future alumni. These future opportunities include collaboration with current American University alumni and the potential to leverage its institutional assets to strengthen one's personal brand worldwide.
Personally, I have blended more than 20 years of experience in the NCAA, NHL, WNBA, MLS, the Olympics, and the World Cup, including a footprint on five continents, into this new endeavor. I am very excited to continue to follow my passion in sports, education and career services, and to have the opportunity to develop this ground-breaking program for AU which will bring strategy, data, technology enterprises and innovation to the next generation of sports management.
And finally, by delivering it in an online, distance education format using the latest interactive education technology, this program will be available to a broader geographic, demographic and occupational audience.
I will be following up soon with more information about the degree and program dynamics, but conveniently my general contact information below has not changed, and I am happy to entertain any questions you may have.
Matt Winkler, M.A., APR
American University
winkler@american.edu
To learn more about American University's online MS in Sports Analytics and Management, request more information or contact an admissions advisor at 855-725-7614.