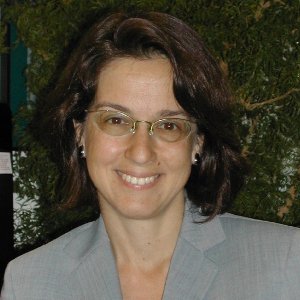 Susan Benesch
Adjunct Associate Professor
School of International Service
Susan Benesch is a Faculty Associate of the Berkman Center for Internet and Society at Harvard University, and Director of the Dangerous Speech Project (voicesthatpoison.org). In 2012-2013, she was the Edith Everett Genocide Prevention Fellow at the United States Holocaust Memorial Museum. She has previously taught human rights and refugee law at AU's Washington College of Law, at Georgetown and Princeton, among other universities, and has lectured at schools including Yale, Duke, and Johns Hopkins. She has also worked at the Center for Justice and Accountability, Amnesty International, Human Rights First, and at the war crimes tribunal for the former Yugoslavia (ICTY). Her recent publications include: A Prelude to Murder: Calling Humans Vermin (with Michael Abramowitz), Wall Street Journal, December 18, 2013; Song as a Crime Against Humanity, in Trials and Tribulations of International Prosecution (Lexington Books, 2013); The Innocence of YouTube (with Rebecca MacKinnon), Foreign Policy, Oct. 5. 2012; Words as Weapons, World Policy Journal 24.1 (Spring 2012); The Ghost of Causation in International Speech Crime Cases, in Propaganda, War Crimes Trials & International Law: From Speakers' Corner to War Crimes (Routledge, 2011); The ICTR's Prosecution of a Pop Star: The Bikindi Case, African Yearbook of International Law 17 (2009); and Vile Crime or Inalienable Right: Defining Incitement to Genocide, 48 Virginia Journal of International Law 485 (2008).

Degrees

LL.M., Georgetown University Law Center, 2008, J.D., Yale Law School, 2001, B.A., Columbia College, 1986
Loading ...

OFFICE

SIS-School of Intl Service
SIS
By appointment
FOR THE MEDIA

To request an interview for a
news story, call AU Communications
at 202-885-5950 or submit a request.
---
Teaching
Spring 2016

HNRS-302 Honors Collqm in Social Sc: Free Speech Inalien Rght/Crime
Scholarly, Creative & Professional Activities
Selected Publications
"A Prelude to Murder: Calling Humans Vermin" (with Michael Abramowitz), Wall Street Journal, December 18, 2013
"Song as a Crime Against Humanity," Trials and Tribulations of International Prosecution, Lexington Books, 2013.
"The Innocence of Youtube" (with Rebecca MacKinnon), Foreign Policy, October 5, 2012.
"Words as Weapons," World Policy Journal, Spring 2012.
"The Ghost of Causation," Propaganda, War Crimes Trials, and International Law: From Speakers Corner to War Crimes (Routledge, Nov. 2011).
"Election-Related Violence: The Role of Dangerous Speech (conference proceedings)," American Society of International Law, March 2011.
"Are We There Yet: An Evaluative Framework for Transitional Justice," Global Studies Review, Fall/Winter 2009.
"The ICTR's Prosecution of a Pop Star: The Bikindi Case," African Yearbook of International Law, 17 (2009).
"Vile Crime or Inalienable Right? Defining Incitement to Genocide" Virgina Journal of International Law, 485 (2008).
"Due Process and Decision-Making in U.S. Immigration Adjudication," 59 Administrative Law Review 3 (2007).
"The Ever-Expanding Material Support Bar: An Unjust Obstacle for Refugees and Asylum Seekers," (with Devon Chafee) Interpersonal Relations, Mar. 2006.
Grants and Sponsored Research
Dangerous Speech on the Road to Mass Violence, a project to study the role of inflammatory speech in mass killings, to identify why and when speech is especially dangerous, and to find remedies that do not trample freedom of expression. Funded by the MacArthur Foundation and the United States Institute for Peace, the work is in collaboration with Francis Deng, UN Undersecretary General and Special Advisor for the Prevention of Genocide.
Honors, Awards, and Fellowships
Clinical Teaching Fellow, Center for Applied Legal Studies, Georgetown University Law Center, 2006-2008. Supervised students in live-client asylum cases, took full role in teaching clinical seminar, wrote course materials, published scholarly articles in U.S. and international law.
Robert L. Bernstein Fellow in International Human Rights, Lawyer's Committee for Human Rights, 2000-2003.  Campaigned on asylum and refugee issues. Traveled to Guatemala to monitor human rights trial.
Professional Presentations
United Nations and the US Holocaust Memoral Museum, Feb. 1-5, 2013. Hate Speech and Incitement to Genocide.
Institute for the Study of Global Antisemitism and Policy, Harvard University, Nov. 28, 2012. Antisemitism, Islamophobia, and the Contours of International Human Rights Law.
The Media Institute, Oct. 25, 2012. Featured panelist on a discussion of the "Innocence of Muslims" video during a celebration of Free Speech Week.
Global Voices Citizen Media Summit, July 2, 2012. Moderated Inside/Outside: Diaspora Influence Online.
Yale Law School, Nov 5, 2011. Emerging Challenges to Freedom of Expression: From Hate Speech to Social Networks.
Brookings Institution, May 17, 2011. Featured speaker for Private Experts' Roundtable: Managing Global Order.
Kennedy School of Government, Harvard University, April 27, 2011. Speech, Song, Crime? Dangerous Speech on the Road to Atrocities.
United Nations, Oct. 28, 2010. Dangerous Speech on the Road to Genocide: A Dialogue with Member States.
Cardozo School of Law, April 15, 2010. International Law on 'Hate Speech'
Fordham Law School, March 26, 2010. The Internet As A Dual Use Technology: Democracy and Extremism.
Research Interests
Primary interests: Human Rights, International Criminal Law, Conflict Prevention, Transitional Justice, Refugee Law and Policy, International Law, Media and Internet Law.
Additional interests: Ethics and Professional Responsibility, Comparative Law, Constitutional Law, Immigration Law.