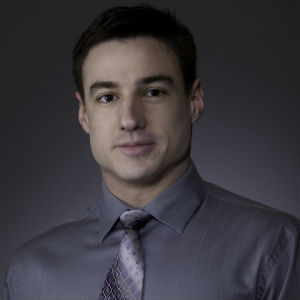 Balazs Martonffy

Adjunct Instructor School of International Service
Bio

Balazs's research focuses on cohesion and incohesion in politico-military alliances. His work explores alliance-level drivers of cohesion within NATO during the Cold War. Balazs's other research interests include transatlantic security and European defense policy issues. Prior to his doctoral program, Balazs served as civilian defense official in the Hungarian Ministry of Defense, working on NATO policy. As a Sie Fellow at the University of Denver, he earned a master's degree in international affairs in 2012, and as an Eliot Scholar at Washington University in St. Louis, a bachelor's degree in history in 2010.
Scholarly, Creative & Professional Activities
Selected Publications
"Abandon the 2 Percent Obsession: A New Rating for Pulling Your Weight in NATO," with Garret Martin, War on the Rocks, 2017 May.
"Europe's Migration Crisis May Have Spillover Effects for NATO," Atlantic Community.org, 2015.
"NATO's Partners Across the Globe" (in Hungarian), in Szenes, Zoltan (ed.), NATO Partnerships, National University of Public Service Press: Budapest, 2014.
"Smart Defense: A Eurosubmarine," International Security Network, ETH Zurich, 2013.
Professional Presentations
"Drivers of Alliance Cohesion," Working Paper Presentation, Summer Institute on Conducting Archival Research, Wilson Center, Washington, D.C., 2017
"Sources of Alliance Cohesion," Working Paper Presentation, Institute of Qualitative and Multimethod Research, Syracuse University, Summer 2016
"At an Eastern Crossroads: Where does NATO's Future Lie?" Young Professionals in International Affairs, Washington, D.C., 2015.
"European Perspectives on the Ukrainian Crisis," U.S. Air Force Academy, May 2015.
"Possible Outcomes of the Syrian Crisis," ELTE University Budapest, 2013.
"NATO's Global Partners," National Military Academy of Hungary, 2013.
"Upcoming Challenges to U.S. Foreign Policy," University of Pécs, Hungary, 2013.