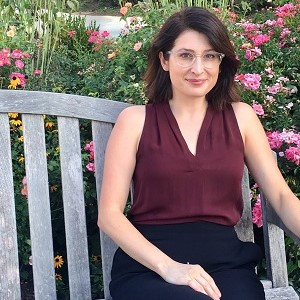 Christina Harris

Adjunct Instructor School of International Service
Degrees

At AU, Christina passed her doctoral comprehensive exams in the fields of International Relations (2018) and International Peace and Conflict Resolution (2019). Christina holds BAs in Anthropology and English Literature (2004) from Skidmore College and an MA in International Human Rights (2010) with concentrations in International Law and Humanitarian Assistance from the Josef Korbel School of International Studies at the University of Denver. During her MA, she also spent an intensive summer semester at Hebrew University (2009) with the Minerva Center for Human Rights studying the Israeli-Palestinian conflict.

Bio

Christina's research interests include transitional, transformative and decolonial justice; ontologies of peace and justice; multiculturalism, (mis)recognition and the politics of difference; post-conflict peacebuilding; and international human rights and humanitarian law. At SIS, she co-leads a peer discussion group focused on interpretive research paradigms. Her dissertation research uses ethnography, interviews and interpretive method(ologie)s to explore how positive peace and structural justice processes are envisioned and pursued in settler colonial state contexts, with a focus on the case of Queensland, Australia.

Prior to pursuing her PhD, Christina worked for more than a decade with international organizations and NGOs, including UN agencies, USAID-funded projects, Amnesty International USA and Ploughshares Fund. During her time working with United Nations offices in Geneva, her work focused primarily on post-conflict peacebuilding, specifically disarmament, demobilization and reintegration (DDR), gender policy and programs, and transitional justice. Her professional and volunteer experiences have taken her to Costa Rica, Egypt, Guatemala, Haiti, Honduras, Israel & Palestine, Mexico, Switzerland and Vietnam. Christina currently serves as the Project Manager for Dr. Susanna Campbell's Research on International Policy Implementation Lab (RIPIL).
Summer 2023
SISU-102 Natl Studnt Ldrshp Conf Topics: Sustainable Devel & Design

SISU-102 Natl Studnt Ldrshp Conf Topics: Sustainable Devel & Design

SISU-109 Summer Scholars Topics: Sustainable Devel & Design