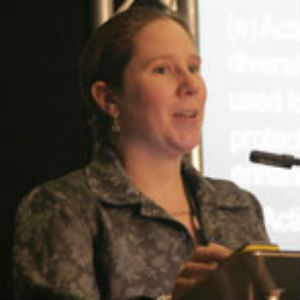 Kristen Hite

Adjunct Professorial Lect School of International Service
Additional Positions at AU

Bio

Kristen Hite works at the intersection of forests, climate change, and human rights. In recent years, she has undertaken work for philanthropic, indigenous, intergovernmental and nonprofit organizations such as the Climate and Land Use Alliance, United Nations Development Programme, legal office at the secretariat of the UN Framework Convention on Climate Change, and the Mainyoito Pastoralists Integrated Development Organization. Her practice has concentrated on international institutions and the role of property rights, human rights, customary rights, and cultural rights in pursuit of sustainable development. She has lectured extensively on free, prior and informed consent in the context of forests in locations ranging from Pekanbaru, Indonesia to World Bank headquarters in Washington, DC.

Before establishing an independent practice, she led the climate change program at the Center for International Environmental Law. From 2007-2009 she worked at Environmental Defense Fund to help craft laws and policies to channel international financial flows towards more sustainable development. Earlier in her legal career, Kristen served as Assistant District Counsel for the Army Corps of Engineers in New Orleans, assisting with rebuilding efforts following Hurricane Katrina. She is the co-author of Global Issues, a textbook on international development and the environment, and a proud founder of SustainUS, the US youth network for sustainable development.